24 hour Call Center Services, Answering Service & Virtual Receptionist Services
Professional and Knowledgeable Team Answering Your Calls 24/7
Outsource Your Business Tasks and Processes
100% US-Based, All Agents On-Site
Ability to Integrate With Your Software
24 hour Call Center Services, Answering Service & Virtual Receptionist Services
Professional and Knowledgeable Team Answering Your Calls 24/7
Outsource Your Business Tasks and Processes
100% US-Based, All Agents On-Site
Ability to Integrate With Your Software
Uninterrupted Service to Clients
---
Today our call center agents helped save a life...
scheduled 65 appointments
registered 22 students for class
supported 300 customer calls
provided 500 callers with information
troubleshooting an internet connection
strengthened a health awareness program
issued RMA's to consumers returning products
notified 5,000 families of an approaching storm
and that was before our first coffee break.
Specializing in providing seamless communication from small and multi-location organizations.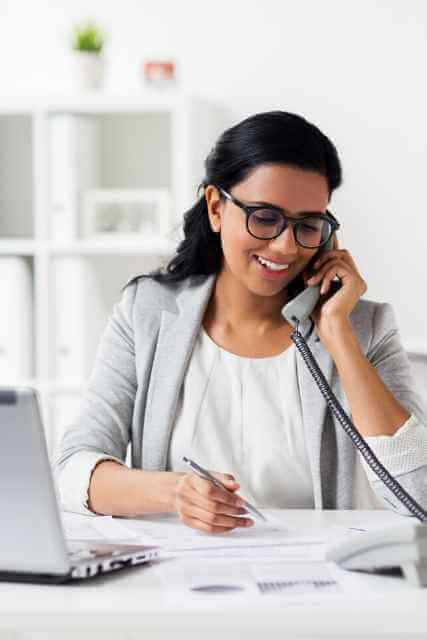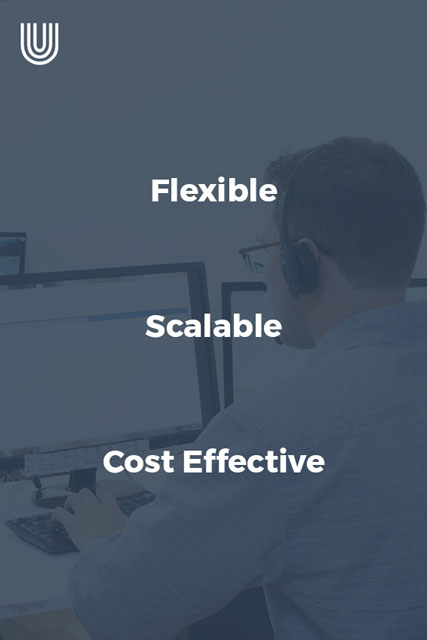 Superior Call Management
Whether you need a voice after-hours or when call volume spikes, we got you covered. Choose the level or service that's best suited for your business.
Call Filtering

Are specific calls taking up precious bandwidth? We help you manage any volume of calls, handle your calls with professionalism, and ensure you will never miss important business calls.
After Hours Customer Support

Need calls answered after business hours? Our call center representatives provide after-hours call assistance 7 days per week to ensure 100% customer satisfaction and flawless customer experience.
Call Overflow Managing

Never miss another call - ever! Our live agents deliver a wide range of answering services and are ready to support your team when call volume spikes.
24-hour Customer Support

Rest assured that your incoming calls are in good hands, around the clock. Our customer service team is always on duty, ready to deliver a high customer satisfaction rate.
---
An easy and affordable contact center service.
Our team of call center representatives is more than a live operator transferring phone calls. Unicom's agents are passionate about delivering great customer service and will represent your company's commitment to customer care. Each call is an opportunity to turn clients into raving fans. We are determined to deliver a telephone answering service that goes beyond bland scripts and monosyllabic answers. Every second of the hour, every hour of the day! Because your peace of mind matters!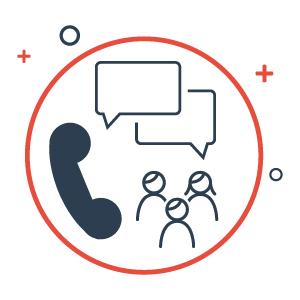 Telephone Answering Services
Message Taking, Overflow Call Handling, Intake, Data Entry, Lead Capture, Call Filtering, and More.
Call Center Services
Call Center Services Medical, Help Desk, Software Integration, Task Processing, Patching, and More.
Custom Plans
Our professional answering service is 100% customizable to meet your needs.
Easy Billing
Only pay for live agent talk time. No hidden or unexpected charges.
No Contracts
We build long-term relationships without the need for contracts.
Scalable Solutions
Unsure of your call volume? Our operator services scale on demand.
Follow Your Processes
Our technology and team comply with the industry standards while adapting to your business processes.
More than Messages
Live customer service reps answer your phone calls and provide a wide range of services using advanced technology.
First impressions are everything. When you team up with Unicom, you gain access to professional virtual answering services provided by a team of experienced agents.
For 30+ years, we have been providing 24-hour answering services to organizations across the United States in a variety of industries, including medical, real estate, and software, among others.

Our agents receive special industry training to provide around-the-clock answering services and handle client communications with utmost care while following your processes.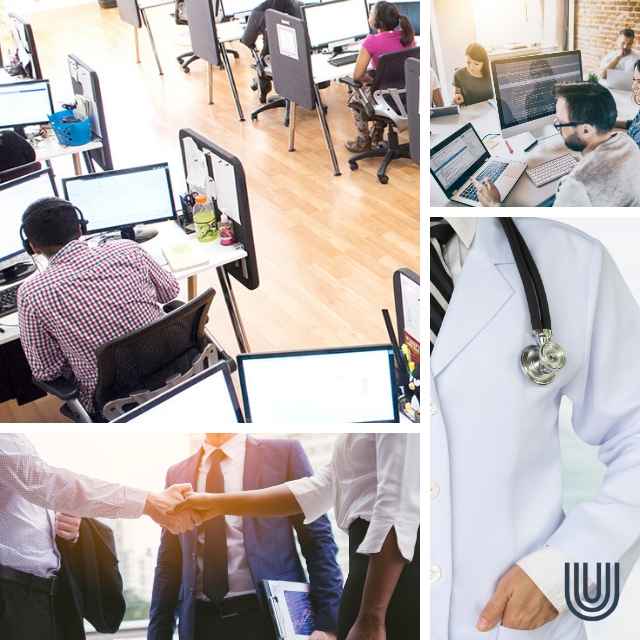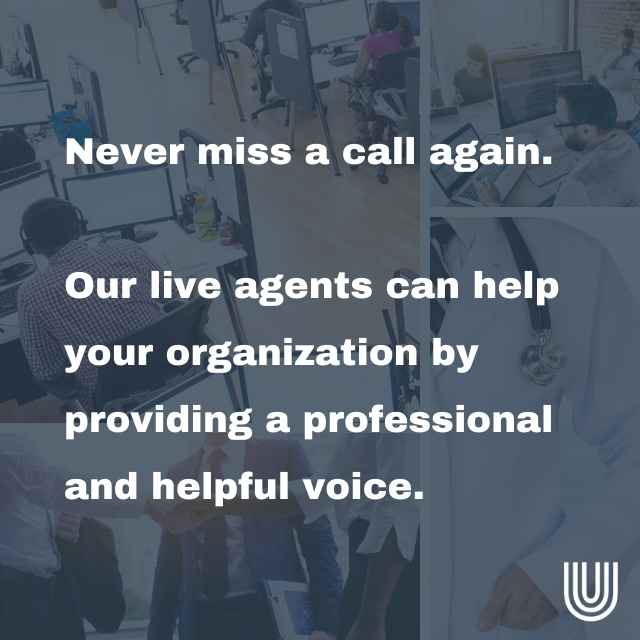 Services (HVAC, Plumbing, etc.)
---
Customers' Feedback
See what customers are saying.
Jim Seaberg
I am Jim Seaberg, and I am President of Community Investment Corporation of Decatur, Inc. (CICD). In short, the service I have received from your company is nothing short of amazing! 

My not-for-profit was recently awarded a grant by the Illinois Housing Development Authority to assist in the application process for Emergency Rental Assistance and Emergency Morgage Assistance in Illinois. The preparation window from the announcement of the grant to operating was extremely brief! Devin Bailey was my initial (and only personal) contact with your company. The customer service and knowledge that he provided me have been invaluable; I have never dealt with services such as you provide.

Even with the short preparation time, Devin (and others, I'm sure) went above and beyond any expectations! Please pass on my "thank you" to all involved for their efforts in getting our operations off and running in such a successful manner!

I look forward to future dealings with your company and will not hesitate to recommend you to anyone I can.


Tim K.
Excellent service! Great people to work with! The staff were all so helpful and knowledgeable, it made the whole process very easy for me and our people!!

Stephanie D.
The staff is amazing! They're very friendly and knowledgeable. It's always a good experience.

Rick G.
Great service and extremely knowledgeable team that help every step of the way and at all times. I would recommend them 100 times out of 100 over any of the other services we have ever used in the past.

Craig F.
Unicom rocks! Seriously, I don't give these kinds of kudos out very often but you are such a great organization to work with and it has been a true pleasure.

4 Reasons to Choose Unicom's live answering service and call center solutions
Open 24 hours a day 7 days a week 365 days
Only Pay for Live Agent Talk Time
We integrate and work within your software
All of Our Agents are On-Site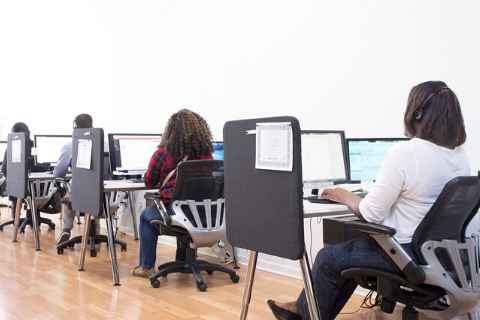 Frequently Asked Questions
Have questions about our business answering services? Here are the answers:
Need immediate assistance? Contact Us Today at 888-636-1222.
.
1
Does Unicom use remote agents?
Unicom does not use remote agents. Here is why:
Lack of attachment to the organization (impaired real-time management oversight)
Minimal contact with co-workers (company values, culture, and team unity unsustainable)
Possibility of unauthorized people in the room with access to sensitive information or listening to the calls (security concern)
Background noise tv, dogs barking, children crying, cell phones ringing, etc. (interruptions/distractions)
We have never closed our offices in our 30 years of existence. Our answering service plans provide 24 x 7 x 365 Live Agent answering and assistance, inbound and outbound. We are here when you need us and standing by when you don't.
3
How much does your services cost?
Our call center and business phone answering service plans start as low as $39.95 per month.
4
How are service fees calculated?
You pay ONLY for the time a Unicom Agent is speaking with your caller or completing a task in your account. No additional 'ghost' fees, taxes, surcharge, or account maintenance.
No. We do not bind clients to us with contracts. You are can end our collaboration freely with no penalties, fees, or encumbrances enacted. Since 1990, our growth and stability have been built on long-term relationships with valued clients.
6
Can you use my applications and/or software?
Yes, we can. If you are currently using an application and/or software as part of your processes, we can seamlessly integrate with it. Few others do this, even fewer do it properly. Whether your existing software is proprietary, SaaS or a third party application for;
Appointment scheduling
Appointment desk
Order taking
Courier services
Customer service and support
Customer relationship management (CRM)
and More.
Unicom Agents are trained to work directly in your platform without the need to copy data or intake tickets from one system into another. From simple messaging to knowledge-based tasks, such as help desk and calendar management, we support your business processes.
7
Is Unicom HIPAA Compliant?
Yes. Unicom is HIPAA – PHI – HITECH compliant. We deliver compliant services, and our Agents, Staff, Management, Software, Communication Platform, Building Security Protocols, and Procedures are in place for auditing and monitoring programs.
8
For future account support, what can I expect?
24 x 7 x 365 response and support.

No matter the question, issue, or concern we want to hear from you.

Supervisors are ALWAYS available to assist you.
Delivering Uninterrupted Service Since 1990
Our success over the last 30 years comes from our desire to get to know our clients and their businesses.
We are proud that our average customer has been with us for over 5 years or more. When your customers expect a live answer, we are available to them 24/7/365. Our team is ready to deliver the highest level of professionalism and unparalleled performance.
Businesses need happy customers to thrive, and customers need flawless support. Choose a 24-hour answering service to make sure your customers will always find the answer to their questions and the best solution for their problems.
Get your Unicom answering service package now!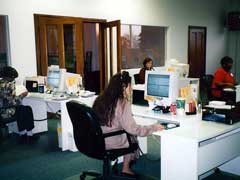 Unicom Teleservices in 1990
---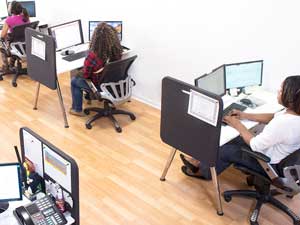 Successful customer relationships start here.
Try Us. You WIll Love The Unicom Experience.