How to Get the Best Overflow Call Center Service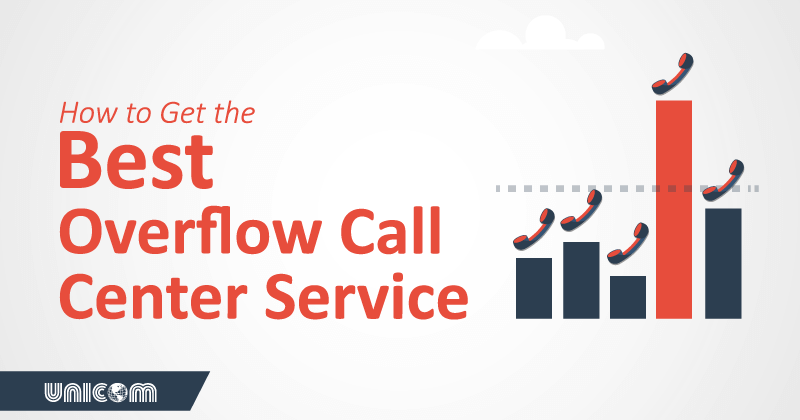 If you have already hired a call overflow service or just starting to look, this article is intended to give you several tips to get the best service.
Managing phone calls is an important function for organizations. Depending on your industry, your call volume can vary dramatically. The goal of call management is to ensure every call is managed according to the established protocols.
A major challenge for managing phone calls is the uncertainty of call volume. Even with the proper data, it can be difficult to estimate future call volume. This is the fundamental reason organizations rely on a call overflow service.
What is an Overflow Call Center?
It is important to clarify what an overflow call center is. An overflow call center services are typically set up to support organizations when their calls cannot be answered by their staff. Rather is be because of busy lines or being unavailable. For instance, at a medical practice, patient calls can surge at different points throughout the day. Instead of losing those calls, the calls would automatically be forwarded to a live agent. Ensuring that every call is answered.
Only Pay for What You Use
Imagine your marketing department just launched a much-anticipated marketing campaign. Just as planned, the phone begins to ring, and continues to ring. Within minutes your staff cannot keep up with the calls. Callers are getting a busy signal. Now, your marketing dollars are in jeopardy with every lost call. This is a common scenario that can be overwhelming. Not knowing how many staff members you will need to support your phones can be a daunting task. This is a prime reason a call overflow service a great fit because it offers scalability.
But, what happens when call volume lowers? Am I still paying for the service?
If your team is handling all the calls and no calls are forwarded to the service, you shouldn't have to pay. A quality answering service will only charge you for the time you use. Some companies charge a fee whether taking your calls or not. This should be avoided.
The Power of an Efficient Phone Tree
For a very long time, companies have been using phone trees to manage calls. A phone tree is an automated system that gives real-time menu options to the caller. Using voice or dialing, a caller will select an option and be routed to a preprogrammed destination. The idea of using a phone tree is to better manage callers based on their needs. A call overflow service will be able to use your phone tree or provide you one.
Why is the phone tree relevant?
When your service is being set up, a specialist should be working with you to create the most efficient system. Implementing an efficient call tree can ensure that relevant and critical calls reach the appropriate person. As your account matures, your representative should be working with you to optimize your call procedures as well as the call tree. Taking the time to create a better system benefits everyone.
Confirm the Customer's Needs are Met
When a customer calls, are you solving their problem or are they forced to call back? Is staff focused on helping the customer or just getting them off the phone?
A critical component to managing calls is to manage the needs of the customer. This provides a benefit of reducing the likelihood of a callback. By properly managing each individual call, you reduce the likelihood of a callback. Taking the time to solve a customer's problem will not only help with call management but it will create a more positive customer experience.
Your call overflow service will need to be able to deliver that positive experience. This is done by understanding the needs of the caller, providing a solution, working with the caller to select the best solution and following through with their decision. This could be a simple as taking a message. But, your service should be able to handle more complex tasks like order taking, appointment setting, or even technical support.
Protect Your Communications
How does the service know when to take a call? There are two scenarios that cause your calls to be forwarded to the service.
Alternate Answer. If the call is not answered after a specified number of rings, the call with be forwarded to the service.
Busy Call Forwarding. If the phone line is busy, the call will be forwarded. This is common when there are limited phone lines.
Few people know that you can use your call overflow service in case of an emergency. If you have set up the options above, if your phones go out, calls will automatically be forwarded to the service. Work with your phone provider and call overflow service to make sure this is in place.
Are you getting the most out of your Call Overflow Service?
Take the time to evaluate your service to confirm you are leveraging all its capabilities. As mentioned before, a quality call overflow service can do more than take messages. Your representative should be working with you to make your account more efficient, saving you time and money.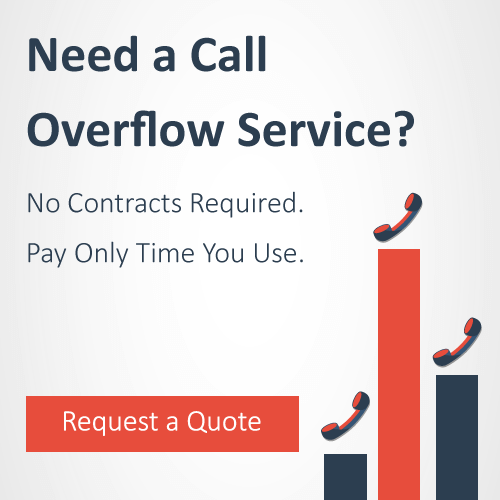 About Unicom Teleservices
Unicom has been a top answering service since 1990 and located in Chicago, Illinois. Our call overflow service is 24 / 7 / 365. We never close.
For 25 years, Unicom has worked with companies large and small to discuss their needs. To understand their processes allows us to determine how we can deliver value.
With Unicom, simply request an answering service quote. Together we can determine if there is a good fit to manage patient phone calls.