Accounting Answering Service
Call Management, Appointment Scheduling, Message Taking, and Beyond.
Our team of professional call center agents is trained to provide your customers with support around the clock, 365 days a year.
Never let a call go unanswered again.
​​Accounting firms earn their clients' trust by taking good care of their financial interests. Busy accountants always rely on a 24-hour phone answering service to manage incoming calls. Their office never closes because they want to ensure excellent customer service.
Our professional operators provide a wide range of services, including:
Message Taking
Call Filtering
Appointment Setting/Confirmation
Emergency Dispatch
Routine Response Handling
Call Overflow
Maintenance Requests
Superior Customer Satisfaction
We customize our support processes to suit your organization's unique requirements. We understand that every firm has its own unique needs, and we provide our team of professional receptionists with the tools to fit them all.
Whether it means implementing solutions tailored to call overflow, addressing after-hours concerns, or even taking over all inbound support calls, we are always there to provide professional receptionist services. Our customer service team is trained to perform at their best and go the extra mile to ensure your customers get excellent service from a real person.
Call Filtering

Not all calls are worth your time. Our answering service operators will screen your telephone calls to allow your office staff to focus on the highest-value activities.
After Hours Customer Support

Be accessible when current clients or prospective customers need you! Regardless of the time of day, our virtual receptionists will continue to make sure your callers are taken care of.
Call Overflow Managing

In the accounting business, busy seasons are common. Staffing for spikes in volume can be challenging, especially during emergencies when your customers need the most help.
24-hour Customer Support

Let our availability become your competitive advantage, and field customer calls around the clock.
---
Benefits of Our Digital Marketing Agency Answering Service
All of our agents work onsite in our Chicago call center, and we don't outsource any calls to third parties.
Our doors never close. We are open on weekdays, weekends, and holidays to provide a full 24/7/365 service.
Pay only for agent talk time. Our pricing model is simple, easy to understand, and has no hidden fees.
We always have our management team on site, even after hours.
The agents handling your business calls are able to do so only because they have been trained on your processes and systems.
How It Works
With over 30 years of experience and 21+ million calls answered, Unicom has proven its ability to provide agents trained on your processes and software that deliver results second to none.
Planning
We'll work with you to discover, map, and document each process and its results to ensure our customer service agents can execute it as well as your own employees.
Custom Solutions
Working together sometimes means using the same system. Regardless of what software you use, our team of developers is capable of creating custom workflows and API integrations to make the process seamless.
Training
We create a custom training program based on your processes, software, and deliverables. Agents must successfully complete this program before they can take their first phone call in the name of your company.
Monitoring
Our service desk managers continuously evaluate and audit your call recordings to uphold your service levels' integrity and ensure that agents deliver an exceptional standard of support. You can access reports that show how well you're managing customer tickets.
We Can Use Your Accounting Firm Software
Our agents are trained to utilize your software to create a smooth and reliable integration with your firm.
The most popular software our agents are trained for are Freshsales, Hubspot, Netsuite, Salesforce, SAP, Thryv, Oracle, Windows, Zendesk, Zoho, and more.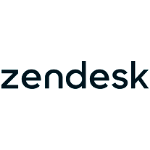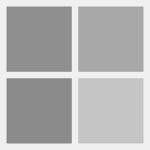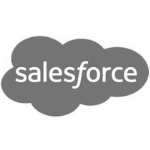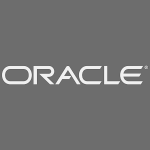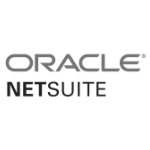 Do you have custom business software?

No worries, we can train our agents to use your software.
Frequently Asked Questions
Get answers to the most questions related to our Help Desk Answering Service.
---
1
What answering service pricing does Unicom offer?
You only pay for live agent talk-time. We believe that customers should not be nickeled and dimed. Typically, call centers will add ancillary costs associated with your account - From variable message delivery charges to account directory updates and even some that charge per call. Unicom only charges for the time our agents are speaking live with your callers. With Unicom all protocols/procedures, updates, and delivery is provided at no extra cost.
2
I need a custom solution, can you help?
Absolutely.

Innovative solutions – logically applied.

With Unicom'S 100% customizable solutions there are no constraints. Tell us about your needs and requirements. Our systems are robust and flexible and our operations staff knowledgeable. We structure your account to support your unique business processes. Procedures and protocols will be delineated with clarity to ensure smooth implementation and promote efficient use of Agent assisted time.
No.

We do not bind clients to us with contracts.

You are free to leave Unicom at any time with no penalties, fees, or encumbrances enacted.

Since 1990, our growth and stability have been built on long term relationships with valued clients. We do not have a sales staff hurriedly soliciting new clients as frustrated clients terminate service. Our clients stay with us not because they are obligated to but because of our degree of knowledge, skill, and service is consistent and dependable.
4
Does Unicom offer 24x7 live services?
YES.

All of our service plans provide 24 x 7 x 365 Live Agent answering and assistance, inbound and outbound.

We are here when you need us and standing by when you don't.

During office hours, after office hours, overflow calls during unexpected spikes inactivity.
When you are understaffed. During lunchtime, meetings, nights, weekends, holidays, sudden unforeseen events, business interruptions, power or phone outages, severe weather, no matter the issue – at no additional charge.
Unicom has you covered – on-demand communication continuity – at NO additional cost.
5
How quickly can we begin using Unicom's services?
It really depends on what you want us to do for you.

3 primary factors affect activation time: the type of support you choose; the amount of your information to be programmed; Agent training; testing account technical functions.

Professional Starter 1 business day after we receive your completed Account Information Form.

Custom Solutions Small to Mid-sized: Generally 3 business days or less Your protocols, procedures, account information, instructions, contact lists are already compiled.

Mid-sized to Large Activation time varies – should you have a short but definite timeline – we will meet it.
Our Live Operators Are Ready to Assist Your Customers
Give your Business the Answering Service it deserves, and provide your customers with the best experience.