Corporate Business Answering Service
Scale Your Customer Support With Our 24 Hours a Day Customer Service Team
Our team of professional call center agents is trained to provide your customers with technical support around the clock, 365 days a year.
Never let a call go unanswered again
Every call is a potential sale or an important customer support issue and fielding the call could be the difference between gaining or keeping a customer versus losing one.
Never miss another call again with our talented team of call center agents. Day or night, your customers will always reach someone to help them.
Common administrative tasks include:
Appointment and Scheduling
Order Management
Call Screening, Transfering, and Data Capture
Record and Deliver Messages
Customer Service and Technical Support
Industry-Specific Approach
And more.
Superior Customer Satisfaction
We're here to support you and your customers with a number of flexible arrangements. From only handling overflow calls during volume spikes to extending operating hours or even just taking certain types of calls, we can help.
Call Filtering

Need to qualify customers? Maybe register customers or do basic troubleshooting? Let us help keep your team free to handle the calls that truly require their attention.
After Hours Customer Support

Customers often need help outside of business hours, but it's expensive to hire employees to cover 24 hours. Let us help you deliver the same support at a fraction of the price.
Call Overflow Managing

It can be difficult to staff for spikes in volume, especially during emergencies when your customers need the most help. Let us pick up the calls when your team is busy.
24-hour Customer Support

Need help with calls all day and all night? No problem, we never close and can help you field calls around the clock 24/7/365.
---
Why Choose Unicom's Call Center Services?
We train our agents on your process and software and only those agents can answer your calls.
No hidden fees, we provide a simple billing structure that charges only for agent talk time.
We are always open, all day, every day, including weekends and holidays so you don't have to be.
All of our agents are native English speakers onsite in our Chicago call center, we don't outsource any calls.
Day or night, management is always onsite for escalations.
How It Works
With over 30 years of experience and 21+ million calls answered, Unicom has proven its ability to provide agents trained on your processes and software that deliver results second to none.
Planning
We'll work with you to discover, map, and document each process and its results to ensure our agents can execute it as well as your own employees.
Custom Solutions
Our developers are ready to assist with anything from custom workflows to API integrations to make sure the process we implement is uniquely tailored to succeed for your business.
Training
We create a custom training program based on your processes, software, and deliverables. Agents must successfully complete this program before they can take a single phone call for your company.
Monitoring
Our service desk managers continually audit calls to uphold the integrity of your process and to ensure agents are meeting Unicom's exceptional standard of service. We make reporting available to you regarding the success of your support team.
We Can Use Your Business Software
Our agents are trained to utilize your business´ software to create a smooth and reliable integration with your business.
The most popular software our agents are trained for are Freshsales, Hubspot, Netsuite, Salesforce, SAP, Thryv, Oracle, Windows, Zendesk, Zoho, and more.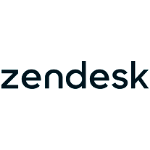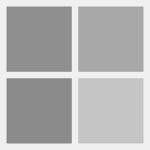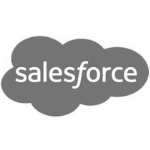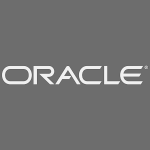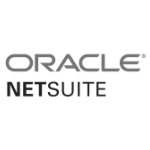 Do you have custom business software?

No worries, we can train our agents to use your software.
Success Story: Worldwide Investment Banking Firm
Every business can get into difficulties due to events that are out of their control. Business interruptions are more frequent than one might think. That´s why this banking entity decided to outsource its clients to professionals when business disruptions don´t allow them to do so.
Our 24/7 year-round services were the best opportunity they saw for these scenarios.
They trust us with their clients and have done so for many years.
Our agents are trained to be ready under any circumstance to manage and answer their calls. If the firm´s lines go out for any reason, our team of live agents will manage all their calls.
We are proud to be their partner in supporting their business.
Frequently Asked Questions
Get answers to the most questions related to our Help Desk Answering Service.
---
1
Does Unicom use remote business call center agents?
No. Unlike other services that offer virtual receptionists, all of our team members are centrally located in our Chicago call center. There are 4 reasons we do not use remote agents:
Our call center is HIPAA compliant, which requires Unicom to keep secure sensitive information.
A professional environment reduces interruptions and background noise.
It allows us to build a positive company culture and ultimately strong team unity.
Real-time management oversight during each shift.
2
How are service fees calculated?
You pay ONLY for the time a Unicom Agents is speaking with your caller or completing a task in your account. There are no additional 'ghost' fees, taxes, surcharge, account maintenance.
3
How long does it take to get started?
Implement time depends on the complexity of your processes. We have successfully onboarded companies in less than 24 hours. While other implementations require more time to ensure processes and technology are in place before we begin to receive calls.
No. We do not bind clients to us with contracts. You are free to leave Unicom at any time with no penalties, fees, or encumbrances enacted. Since 1990, our growth and stability have been built on long term relationships with valued clients.
Our Live Operators Are Ready to Assist Your Customers
Give your Business the Answering Service it deserves, and provide your customers with the best experience.