Legal Answering Services
Call Filtering, Appointment Management, Message Taking, and more.
Unicom provides legal answering services to allow legal experts to spend less time on the phones and more time with their current and potential clients.
Billable hours are critical and not every call requires your attention.
Distractions and constantly switching tasks has is detrimental to productivity and your bottom line. Let us help you to never miss a call, while still allowing you to focus on tasks critical to your business.
Unicom's live call center representatives follow your process, so your clients never feel the difference.
Common emergency service tasks include:
Call Screening, Transfering, and Data Capture
Appointment Management
Message Taking and Delivery
Routine Response Handling
Call Overflow
Invisible To Your Customers
Your high-profile clients expect their phone calls to be answered fast and be given the importance they deserve. Our virtual receptionists follow your process and are rigorously trained to deliver exceptional customer service. When you benefit from our law firm answering service, you work with a team of receptionists ready to deliver the best client experience. Due to extensive training and experience with legal matters, your dedicated team handles incoming calls with the professional courtesy expected from successful law firms.
Call Filtering

Your billable time is precious. From frequently asked questions to routine processes, our legal receptionists field the calls and handle messages that don't require your attention. Screening calls allow you to focus on providing outstanding legal service and grow your legal practice.
After Hours Customer Support

Legal emergencies are unavoidable and your clients deserve better than voicemail. Legal professionals can benefit now from virtual receptionist services that extend outside regular business hours. Our professional receptionists provide impeccable after-hours phone answering service, as well as communications during weekends and holidays.
Call Overflow Management

If your legal business has in-house staff to deal with calls during standard business hours but still needs outside help to handle call overflow, our reception team is ready to manage all kinds of calls and provide confidential call answering. Due to our call overflow management service, your business can ensure an excellent customer experience even during your busiest times.
24-hour Customer Support

24/7/365, our doors never close. We have the virtual receptionist solution you've been looking for improved call management and solid client relationships. Whether you use our service offerings for your client calls during normal business hours, for after-hours calls, or just for overflow call volume, we're always happy to help!
---
Benefits of Our Legal Answering Services
All of our agents are in-house in our Chicago call center, no calls are outsoruced.
We never close, weekdays, weekends, holidays, we're always here to help.
Straight-forward pricing structure with no hidden fees, only pay for live agent talk time.
Just like our agents, management is always onsite to handle escalations.
Only agents trained on your process can answer calls for your customers.
Create Accountability Among Your Team
Call Time
View the exact time a call comes in.
Response Time
How long your staff took to confirm.
Call Result
Obtain the result of the issue.
How It Works
Unicom leverages 30 years of call center knowledge to deliver a positive customer experience. We have vast experience working with legal practices and have delivered reliable answering services for law firms looking to keep their clients happy.
Planning
One of the most important steps of the implementation is learning your process. We'll work closely to meticulously document it so that our agents can deliver the results you and your clients expect.
Custom Solutions
Each organization has its own unique processes. From custom workflows to API integrations, our call center developers are ready to assist in implementing customizable options. Please ask for more details about implementing a customer solution.
Training
Before our receptionists receive the first phone call, we develop a personalized training program for your processes and software applications and provide them with custom call scripts as per your requirements. Only agents who have been trained on your processes and applications will answer your calls.
Monitoring
Once we begin to receive calls, service desk managers review calls daily to ensure your processes are adhered to and Unicom's high standard of service is met. You will receive regular reports to monitor the success of your legal services process.
We Can Use Your Customer Support Software
To create a smooth and reliable integration with your legal firm's processes, we train our agents to utilize your software.
Our agents are trained on popular legal software applications including Freshworks CRM, App4Legal, Athennian, Amberlo, CasePacer, PracticePanther Legal, Clio, Filevine, Amicus Online, and MyCase.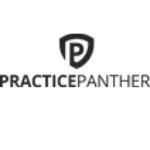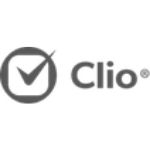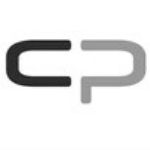 Don't see your software?

No worries, we can train our agents to use the application of your choice.
Success Story: Great Customer Service for Law Firm
Missing a call from a potential or current client can be devastating for any business
A large law firm worked with Unicom to make sure no calls would go unanswered and each caller would receive the information they needed.
Frequently Asked Questions
Get answers to the most questions related to group messaging.
---
1
Does Unicom use remote agents?
No. All of our team members are centrally located in our Chicago call center. There are 4 reasons we do not use remote agents:
Our call center is HIPAA compliant, which requires Unicom to keep secure sensitive information.
A professional environment reduces interruptions and background noise.
It allows us to build a positive company culture and ultimately strong team unity.
Real-time management oversight during each shift.
2
How are service fees calculated?
You pay ONLY for the time a Unicom Agent is speaking with your caller or completing a task in your account. There are no additional 'ghost' fees, taxes, surcharge, account maintenance.
3
How long does it take to get started?
Implementation time depends on the complexity of your processes. We have successfully onboarded companies in less than 24 hours. While other implementations require more time to ensure processes and technology are in place before we begin to receive calls.
No. We do not bind clients to us with contracts. You are free to leave Unicom at any time with no penalties, fees, or encumbrances. Since 1990, our growth and stability have been built on long term relationships with valued clients.
Your Law Firm Deserves Superior Service.
Try Us. Handle more calls and get more done with a trusted live answering service.