24 7 HIPAA Compliant Medical Answering Service
Exceptional Message Taking, Relay Messages, Appointment Scheduling, and Beyond.
Unicom is HIPAA compliant and supports all-size practices, from solo practitioners to large medical groups. Our 24-hour answering service has been created to relieve medical professionals and medical facilities from the burden of answering calls and the costs associated with recruiting office staff and training them to manage patient calls. Furthermore, we provide 24-hour call handling to help you avoid having to hire 24-hr staff.
Superior quality of patient care with a 24 hour medical answering and scheduling service
Our friendly and professional agents will be your patient's first point of contact to help schedule appointments, filter calls, and other key medical office functions.
Unicom's live medical call center agents are trained to assist your patients and staff according to your processes.
Common help desk tasks include:
Message Taking
Patient Scheduling
Appointment Confirmation
Escalate Emergency Calls
Accepting New Patients
Provide Information to Patients
Superior Medical Phone Support
Our solutions allow us to provide the support that healthcare providers need when they are looking for a cost-effective solution to handle their incoming calls. From handling call overflow and after-hours support to managing urgent calls and ensuring emergency message delivery, our 24-hour medical answering service has been designed to ensure your patients and staff are connected and medical providers can always be there for their patients.
Call Filtering

Essential for any medical practice, call filtering ensures medical professionals work efficiently by filtering out unwanted calls. Our experienced team of agents provides professional answering services and has the necessary expertise to qualify callers.
After Hours Patient Support

Ideal for medical providers that need phone answering services before and after office hours. Our expert team is well versed in offering 24-hour essential telephone answering services for the medical community in need of a fully HIPAA compliant answering service and has the necessary training to handle any emergency after-hours call and manage emergency communications.
Call Overflow Managing

Experiencing large spikes in call volume? We are here for you. Our company provides access to superior yet affordable answering services to make sure your medical office is on top of every medical call. Our call overflow service guarantees your healthcare practice never misses a phone call regardless of the time of day.
24-hour Customer Support

For practices needing around-the-clock support, our team is available 24/7/365 to support your patients. Our response time is impeccable because we only work with experts ready to deliver the perfect solution for different types of businesses operating in the medical industry. When you benefit from our 100% HIPAA-compliant medical answering service, you receive more than just your typical answering service. We deliver professionalism, 24/7 customer support, and an average hold time of less than 30 seconds.
---
Providing Around the Clock Service to a Variety of Specialties
Cardiology

Community Health Center/ FQHC

Dentistry

Dermatology

Gastroenterology

General Practioner

Infectious Diseases

Internal Medicine

Nephrology

Ob GYN

Ophtamology

Orthopedics

Pain management

Plastic & Reconstructive Surgery

Podiatry

Psychiatry

Psychiatry/Psychology

Substance Abuse
Benefits of Our HIPAA Compliant
Virtual Receptionists
We do not outsource and all of our agents are onsite in our Chicago call center.
Our call center operates 24/7/365, weekends and holidays included-we never close.
Billing is simple and designed to save you money by only charging for live agent talk time.
There is always management onsite even during after-hour operations.
Your calls are only answered by an agent trained on your processes and software.
30 Years of Healthcare Industry Experience
How It Works
Unicom leverages 30 years of call center knowledge to deliver a reliable and positive customer experience. We have vast experience working with health care providers and have delivered reliable answering services to numerous healthcare practitioners.
Planning
High-quality customer service requires each step of your process to be analyzed and documented. Our highly competent staff works with you to establish requirements and ensure your processes are optimized to deliver the best results.
Custom Solutions
Each organization has its own unique processes. From custom workflows to API integrations, our call center developers are ready to assist in implementing your custom solution. Please ask for more details about implementing a customer solution.
Training
Before our help desk agents receive a single phone call, we develop a personalized training program for your processes and software applications. Only agents who have been trained on your processes and applications will answer your calls.
Monitoring
Once we begin to receive calls, service desk managers review calls daily to ensure your processes are adhered to and Unicom's high standard of service is met. You will receive regular reports to help you monitor the success of your medical telephone answering service.
We Can Use Your Medical Software
To create a smooth and reliable integration with your EHR/EMR software, we train our agents to utilize your software.
Our agents are trained on popular EHR/EMR software applications including AdvancedMD, athenaHealth, Dentrix, Medisoft Clinical, Modernizing Medicine, Dr Chrono, eClinicalWorks, Kareo, NextGen Healthcare, Practice Fusion.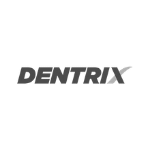 Do not see your software?

No worries, we can train our agents to use the application of your choice.
Success Story: Emergency Dispatch for Kidney Care Patients
Our medical call center services provide critical emergency dispatch for a large kidney care center.
But now patients rely on our live agents to connect them with physicians when it matters most. The 24-hour emergency line is available to all of the kidney care center's patients.
By working within the medical center's software, our team goes beyond patching calls, they also perform appointment setting and canceling appointments.
We have been this specific physician answering service for 5+ years.
Frequently Asked Questions
Get answers to the most popular questions related to group messaging.
---
1
What answering service pricing does Unicom offer?
You only pay for live agent talk-time. We believe that customers should not be nickeled and dimed. Typically, call centers will add ancillary costs associated with your account - From variable message delivery charges to account directory updates and even some that charge per call. Unicom only charges for the time our agents are speaking live with your callers. With Unicom all protocols/procedures, updates, and delivery is provided at no extra cost.
2
I need a custom solution, can you help?
Absolutely.

Innovative solutions – logically applied.

With Unicom'S 100% customizable solutions there are no constraints. Tell us about your needs and requirements. Our systems are robust and flexible and our operations staff knowledgeable. We structure your account to support your unique business processes. Procedures and protocols will be delineated with clarity to ensure smooth implementation and promote efficient use of Agent assisted time.
No.

We do not bind clients to us with contracts.

You are free to leave Unicom at any time with no penalties, fees, or encumbrances enacted.

Since 1990, our growth and stability have been built on long term relationships with valued clients. We do not have a sales staff hurriedly soliciting new clients as frustrated clients terminate service. Our clients stay with us not because they are obligated to but because of our degree of knowledge, skill, and service is consistent and dependable.
4
Does Unicom offer 24x7 live services?
YES.

All of our service plans provide 24 x 7 x 365 Live Agent answering and assistance, inbound and outbound.

We are here when you need us and standing by when you don't.

During office hours, after office hours, overflow calls during unexpected spikes inactivity.
When you are understaffed. During lunchtime, meetings, nights, weekends, holidays, sudden unforeseen events, business interruptions, power or phone outages, severe weather, no matter the issue – at no additional charge.
Unicom has you covered – on-demand communication continuity – at NO additional cost.
5
How quickly can we begin using Unicom's services?
It really depends on what you want us to do for you.

3 primary factors affect activation time: the type of support you choose; the amount of your information to be programmed; Agent training; testing account technical functions.

Professional Starter 1 business day after we receive your completed Account Information Form.

Custom Solutions Small to Mid-sized: Generally 3 business days or less Your protocols, procedures, account information, instructions, contact lists are already compiled.

Mid-sized to Large Activation time varies – should you have a short but definite timeline – we will meet it.
Reliable and Professional Healthcare Answering Service.
Try Us. Our service is built specifically to help doctors, physicians, and medical offices.